Circulant operates on principles of innovation, creativity and work-life balance. We focus on expanding our people's professional growth, and help them contribute positively to the communities in which we operate.
We work hard and party harder at Circulants, We celebrate each and every festival /birthdays and special days all together.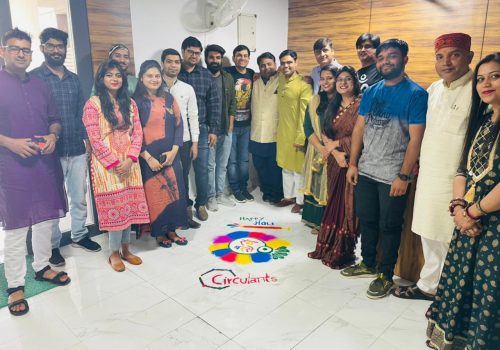 Join us to give a boost in your career path.
Circulants dynamic team of professionals provides and works on services for data solutions, cloud, advance analytics data Warehouse, intelligent process automation, BI/Analytics, and latest modern technologies, Managed Account clients across the globe. Thus making us leading and innovative IT industry with devices, techniques that employs the most current and high-level IT developments.
Circulants provides unlimited opportunities for personal and professional growth. Our open-work environment is result-oriented, fun at work, and inspires team spirit.
Industry Perks & benefits
Circulants care for their employees by providing best perks and benefits to our employees like Health insurance / Employee Stock option/paid time off / Paid Maternity & paternity leaves/Work life balance/ employee recognition and rewards, career development , Casual Dress code, performance bonus and many more that they feel appreciated and help them feel more focus at work.
Equal opportunity & Diverse Culture
Circulants is proud to be an equal opportunity workplace. All qualified applicants will receive consideration for employment without regard to, and will not be discriminated against based on age, race, gender, color, religion, national origin, sexual orientation, gender identity, veteran status, disability or any other protected category.
Have a look on few Employees' words about us.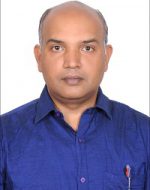 " This is an amazing opportunity for me. I'd love to be part of Circulants. It's a great company that empowers high energy in nurturing hidden qualities of employees and bringing on the surface that became the ultimate basis of corporate standard supports for clients. I enjoyed working here with talented people, good friends, a nice place, strong team. Circulants leadership always supports and encourages new ideas and helps in making them innovative product solutions. I thank our company and its Management for this wonderful experience. I hope Circulants to be the best information technology service company in the pharmaceutical domain for clients in the United State of America. "
Senior Scientist Bioinformatics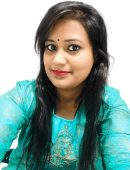 " I feel very proud to be an employee of Circulants. My career has skied with the growth of the Circulants. The extraordinary Knowledge Transfer across the different streams of the project has benefitted lot of employee. I am really grateful to work in a place which makes us grow to greater heights. "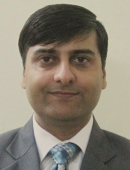 "Circulants is a great place to work because every day provides an opportunity to learn something new, to mentor and to be mentored, and to help our clients achieve their goals. The culture is transparent, every employee, irrespective of their position is given a chance to be heard, and there are ample opportunities available to those who want to build a career here. It is a young organization with a contemporary, innovative and entrepreneurial approach that distinguishes it from its competitors."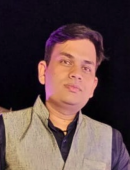 "After more than 2.5 years in the organization, I can categorically say that it's been full of learning experiences. Circulants is one of the most promising growing company. It provides a whole bunch of opportunities to anyone in the organization especially for those who have the drive for it. The most important thing that I would appreciate is the learning that comes with those opportunities that fuelled my learning appetite. The good workplace culture has given the advantage to grow myself in skills and knowledge. There is a direct link between employee satisfaction, client satisfaction and profitability within the organization and I am really overwhelmed to be a part of it."
Technical Project Manager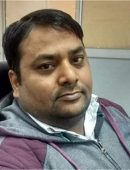 " Circulant is a great place to work at. The culture is free, every individual, regardless of their status, is given an opportunity to be heard, and those who want to make a career here have plenty of options. It is a young company with a cutting-edge, innovative, and entrepreneurial strategy that sets it apart from the competition. Circulant values 'hard work' and 'quality,' which makes you more responsible at work, and provides a fantastic opportunity to grow and expand your knowledge and abilities in a friendly environment with supportive clients. I have a great work-life balance. I hope to continue to be a part of this organization for a long time. My skills have grown in perfect sync with the company's expansion. "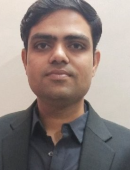 " Circulants is a great place to work. Our leadership & mentors are strong advocates of my career growth. As a Lead today, I love providing the same support to my team members. The flexibility that Circulants offers is wonderful for both men and women. Being able to work remotely and complete our work while taking care of personal things and spend time with family and friends – it assures me that the impact of my work is valued more than the time you put in. "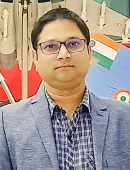 "I joined CIRCULANTS in 2018. Before joining any organization, there are two things that matter – people and the kind of work. The decision to join a company depends on this at it encompasses the company ethics, its goals and its members. CIRCULANTS has been a perfect organization on all these fronts. Over the years CIRCULANTS has given me ample opportunities to work with some of the great minds which helped me grow as a professional as well as an individual. Within the organization, I have always witnessed a collaborative culture and a management which is focused on growth of its people and the organization. Working with CIRCULANTS has been a great experience, a complete package in itself!! "
Technical Project Manager
© 2021 Circulant Solutions, Inc. All rights reserved.