Circulants is a rapidly growing IT solutions company based out of Pleasanton, California. Our goal is to assist Bio-Pharma companies to bring their products on the market faster. Our solutions accelerators in clinical and commercial space provides a head start to our clients thus saves time and money. Our technical skills in modern technology helps us to offer fit for purpose solutions to our clients with flexibility and scalability required to meet evolving market needs.
As a Global team we work with our clients closely and accommodate evolving changes to meet the desired outcomes thus forging a true partnership with all of our customers.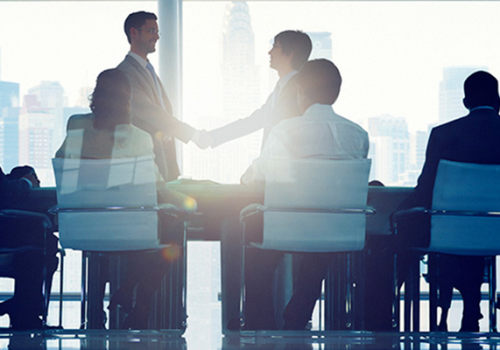 Vision
Circulants want to be a Leading Solution Provider for Life Science companies by providing Data Driven Decisions leading to better patient outcomes.
Mission
Circulants strive to keep Employees First while delivering Value to our clients by leveraging Cutting Edge technologies.
Emerging Pharma companies face more intense competition even with novel therapeutic solutions. The majority of drug launches failed to meet their first three-year objectives for various reasons. Circulants team with diverse background worked with large companies for over two decades supporting successful and failed product launches. They applied their learnings to build a data-driven decision platform that ensures emerging pharma companies are operationally ready to support their Go-To-Market plan. Resource-constrained organizations can conquer the expense and complexity of product launches by this cloud-based modern technology platform. Our goal is to promote responsive, efficient, and smart customer engagement and enable the leaders to make a course correction as needed.
Strong domain expertise: Circulants associates have deep Pharma commercial experience (Amgen, Genentech, Sanofi, AstraZeneca, J&J, Novartis) of core team experience of over 100 years with a good understanding of Oncology data, Targeting/Segmentation, CRM, MDM, Commercial Data Warehouse, Sales Reporting.
Modern Technology: Circulants continues to use modern technology and deliver customer delights in every engagement with the help of technologies like Data Bricks, Snowflake, AI/ML modules, Robotic Process Automation, Data Lake.
Industry-specific Solutions: Developed dashboard accelerators/frameworks for Life Sciences Data Catalogue Solution tailored for Bio-Pharma companies. Data Quality tool for Lifesciences companies to enable data profiling & standardization.  
Industry Alliances: Circulants remains product agnostic and provides solutions tailored for customer needs. We leverage the right industry alliances to solve customer problems.
Driving technology for leading Pharma brands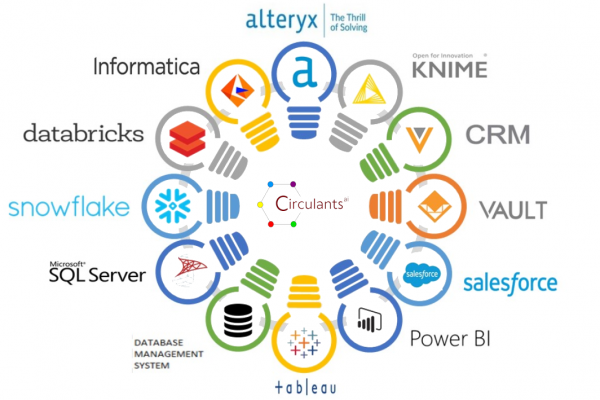 Power Your Business with
Innovative Solutions.
Best Services.
Affordable Pricing.
Trust.
CIRCULANTS.
Let's get started on your next project.