Cloud - Based Commercial Operations
'O' is optimized, light weight, cloud based commercial  operations platform tuned for emerging pharma companies focused on product launch and Commercial Operations.
'O' offers Integrated Commercial Services Platform both on Cloud and on-premises with ready to deploy infrastructure and support team with customization to meet unique client needs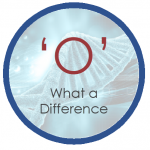 'O' offers MDM Solution fine-tuned by Pharma experts with over 50+ years of collective experience with real-time integration of MEDPRO, NPPES and USPS
'O' offers a modular approach to your Product Launch. Turn the model on as needed as One platform that supports both Field and Home Office IT Support
'O' includes Commercial Data Mart, Master Data Management, Roster Management, Incentive Compensation and field/home office reports.
Power Your Business with
Innovative Solutions.
Best Services.
Affordable Pricing.
Trust.
CIRCULANTS.
Let's get started on your next project.